Shanghai SHEAGE Electromechanical Technology Co., Ltd. is one of the subsidiary companies of SHEAGE Group, which is a professional manufacturer and supplier with Import and Export Licence authorised by the government department of China.

.
SHEAGE has the unique electromechanical and high value-added products with advanced manufacturing technologies and novelty-design as well as practical-models. For any enquires or information, please contact: info@sheage.com.
.

SHEAGE is "Your Best Choice, Your Best Partner, Always"! Now, SHEAGE is looking for the partners, distributor or agent throughout the world and welcome OEM requests. As long as you are passionate or cooperation and would like to be a part of the SHEAGE Team, please don't hesitate to contact us immediately.

.
.
.
.
SHEAGE main ranges of products consisting of, but not limited to the following for your reference:
Sanitary Shoe Cover Dispenser, Automatic Shoe Cover Machine, Shoe Cover Dispenser, Plastic Shoe Cover, Nonwoven Shoe Cover, Shoe Cover Remover, Take-off Shoe Cover Machine; Shoe Polishing Machine, Advertising Shoe Polisher, Umbrella Bag Dispenser, Packing Machine, Household, Kitchen Appliances, Vegetable-Fruit Sterilizer, Ozone Washer, Extruder, Maker, Hardware, Promotion Gifts, Green and Healthy Products, and so on.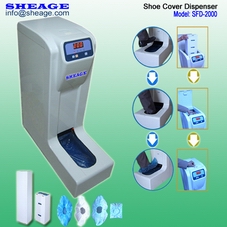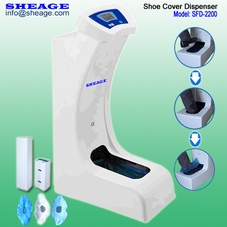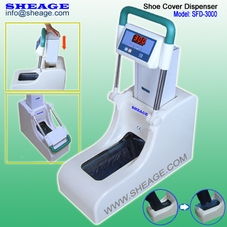 SHEAGE aims at the world market, our products are welcome by our partners and customers all over the world including USA, Europe, Middle East, South Africa, etc., depending many years experiences and advanced technical innovation and strict quality control system with high-skilled workers and updated market information.
Thank you very much for your attention and looking forward to cooperate with you shortly.
With best compliments!
Contact: Mr. Scott
Email: info@sheage.com, 88073436@qq.com.
Website: www.sheage.com/home